Flying by Private Jet to Ibiza: A Memorable Experience
Ibiza Airport is located just seven kilometres from the city centre. The third biggest of the Balearic Islands, Ibiza is a popular destination for holidaymakers year-round. With a private jet, you can catch a flight to Ibiza incredibly quickly from a number of different cities across Europe. Book now with JetApp to charter a flight to Ibiza, and enjoy all the benefits of your own private jet.
History of Ibiza Airport
Ibiza Airport was originally established as a military airbase after the outbreak of the Spanish Civil War. It began to operate civilian flights in 1949, but just two years later the airport was closed after disputes over its ownership. It was reopened in 1958, despite construction work having been complete since 1954. The Aviaco airline was the first to offer scheduled flights from Ibiza to Palma and Ibiza to Barcelona. Shortly after, Iberia began offering flights to Valencia.
In the 1960s, Ibiza Airport was expanded several times. A new control tower and check-in hall were built and the runway lengthened in order to accommodate the island's rapidly increasing tourism. Since 1966, the airport has been open for international air travel and adopted Aeroport d'Eivissa Sant Josep as its full name. Today, the airport sees more than 7.4 million passengers and over 72,000 flights a year.
Location of Ibiza (IBZ) Airport
Distances from IBZ Airport to:
Ibiza city centre: approx. 7 kilometres by car
Ibiza castle: approx. 9 kilometres by car
Museum of Contemporary Art: approx. 8 kilometres by car
Cala Benirrás beach: approx. 30 kilometres by car
Private Jet Charter at Ibiza Airport
The airport has a separate area away from the main terminal where private jet passengers can check-in and go through security. This way, passengers can enjoy dedicated service and privacy. There are a number of destinations in Europe that are easily reachable from Ibiza Airport by charter flight. The following all take less than three hours:

A flight from Ibiza to Palma de Mallorca (PMI) by private jet takes just 35 minutes. The largest of the Balearic Islands, it is a very popular destination and well worth a visit during your holiday. From Ibiza, the flight duration to the mainland is 45 minutes, meaning you can quickly visit Spain's second and third biggest cities – Barcelona (BCN) and Valencia (VLC) – which are full of impressive architecture and interesting things to see. A half hour charter flight from Ibiza will see you arriving in Nice (NCE) on the Côte d'Azur. From there, you get to Monaco in just 20 minutes by taking a helicopter flight. Ibiza is located just a little over two hours away from Paris Le-Bourget Airport (LBG), a private facility with excellent connections into the French capital.
Ibiza Airport offers its private jet passengers the highest standard of service. Whether you are flying for business or pleasure, at Ibiza Airport you can enjoy all of the amenities on offer, with both meeting rooms and a VIP lounge to enjoy. In order to maintain short waiting times and the utmost passenger privacy, those who charter a flight from Ibiza are offered check-in and security screening separate from the lines of the main terminal. The following services are available with your private jet to Ibiza:
Dedicated check-in area
VIP Lounge
Meeting rooms
Catering
Free Wi-Fi and tablets
Televisions
Chauffeur service
Helicopter service
Aircraft cleaning
There is no ban on night flights on the island, so your Ibiza charter flight can land at any time, day or night. For the summer months it is advisable you book your flight to Ibiza in advance because, on account of the high number of tourists during this season, private jet flights require a special landing permit. The airport caters to flights using both Visual Flight Rules (VFR) and Instrumental Flight Rules (IFR). The runway's paved asphalt is suitable for planes of all types and weight classes.
| | | |
| --- | --- | --- |
| Runway | Length and width | Surface |
| 06/24 | 2.800 m x 45 m | Asphalt |
Exclusive Transfers to and from the Airport
From Ibiza Airport it is only 7 kilometres into the city centre. There are both taxis and car rentals for passengers arriving at the airport, as well as a chauffeur service which can pick you up directly in Ibiza from your private jet. Depending on the season and availability, there is also a helicopter service for the quickest connections.
Charter a Private Jet to Ibiza and Experience the Mediterranean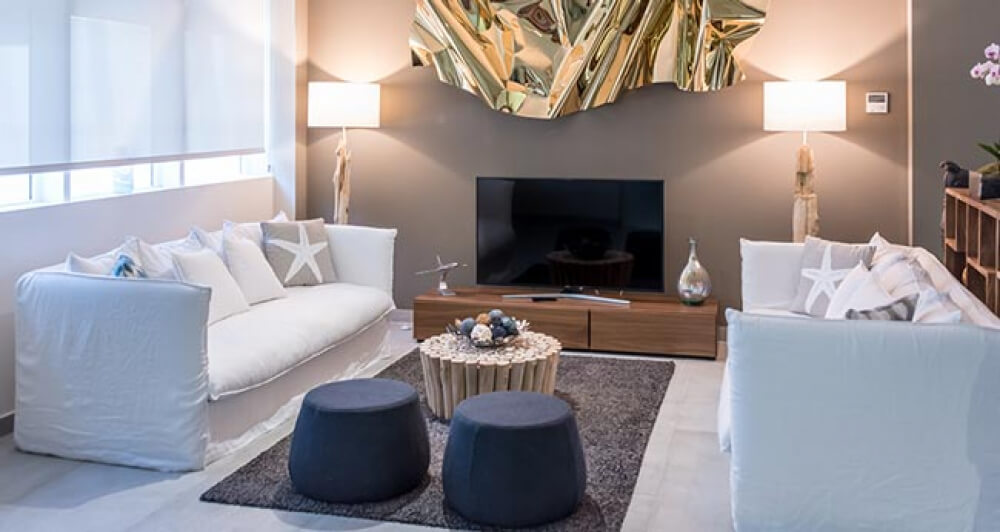 For a truly high-class holiday, opt for a private jet to Ibiza. While on the island, there are a number of exclusive hotels to stay in, stunning food, beaches, and historic architecture for visitors to enjoy. In the city of Ibiza, for example, you will find the Ibiza castle with its famous 14th century cathedral. The winding alleyways and impressive ramparts of Ibiza's old town are now a UNESCO world heritage site. Leaving the capital, you can find small villages across the countryside with traditional 'fincas'. The beautiful and varied landscape is perfect for outdoor recreation, such as hiking or biking.
On the coast there are a number of beautiful beaches for sunbathing, for example the much admired Cala Benirrás. Many hotels also have their own beaches. Additionally, Ibiza has a diverse cultural and party scene, and it renowned for its numerous clubs and famous DJs. You can also find various quieter activities, such as the Museum of Contemporary Art and the Puig des Molins architectural museum.
Experience the special flavour of the third biggest island in the Balearics when you fly by private jet to Ibiza. For comprehensive service both in the air and on the ground, book your next flight with JetApp.
Airport Facts
Airport code: LEIB / IBZ
Surface area: 6 m (20 ft) above MSL
Passengers per year: 7,416,368 (2016)
Aircraft movements per year: 72,503 (2016)
Aircraft types: all common aircraft and weight classes
Runway operating hours: 24/7
Runways: 1 (2,800 m)
Top Connections
Palma de Mallorca Airport (Spain)
Barcelona Airport (Spain)
Valencia Airport (Spain)
Nice Airport (France)
Paris Le Bourget Airport (France)
London Luton Airport (UK)
Milan Linate Airport (Italy)
Madrid Airport (Spain)
Geneva Airport (Switzerland)
Malaga Airport (Spain)
Amsterdam Schiphol Airport (Netherlands)
Zurich Airport (Switzerland)
London Farnborough Airport (UK)
Cannes Airport (France)
London Biggin Hill Airport (UK)