Travel in Ultimate Comfort: Book a Private Jet to Malaga
A popular holiday spot, university town, and business centre on the Andalusian coast, Malaga is one of the most multifaceted and ravishingly beautiful metropolitan centres in Spain, not to mention its economic importance. Malaga Airport receives more than 16 million arriving and departing passengers annually from two runways. However, business travellers can enjoy peace, quiet, and comfort away from the crowds in the VIP lounge.
Malaga Airport Overview
Malaga Airport opened in 1919 and was used as an air force base from 1937. Following the end of World War II, it became both a civilian and customs airport. Check-in initially took place in the air force buildings, until new civilian facilities were completed two years later.

Expansion of Malaga Airport continued steadily in the following years, including new terminal extensions, runways, and parking places. In 2011, it was renamed Malaga Costa del Sol Airport, having been previously known as "El Rompedizo," "García Morato," or simply "Malaga."
Today, both commercial and private aircraft are serviced by three terminals. Business travellers who value personal service and require the flexibility of determining their own arrival or departure requirements can fly by private jet charter from Malaga to numerous destinations.
Malaga Airport Location
Distances from Malaga Airport:
Malaga city centre: approx. 12 kilometres
Casa Natal (Picasso Birthplace Museum): approx. 13 kilometres
Marbella: approx. 53 kilometres
Malaga Costa Del Sol Airport is a mere 12 kilometres away from the Malaga city centre, meaning passengers can reach their hotel or business appointment in a matter of minutes. In addition to taxis, a limousine service is available which can also return business travellers to the airport at the conclusion of the day's meetings. The transfer is tailored to the client's wishes and unforeseen changes of plan can be accommodated without any problem.
Malaga Private Jet Charter Services
Travel doesn't get any better than by private jet. Long layovers and queues at check-in or security control can be completely avoided thanks to separate VIP facilities at the General Aviation Terminal and a custom-made departure plan. Without these time concerns, all you need to do is concentrate on preparation for your appointments – or simply just relax.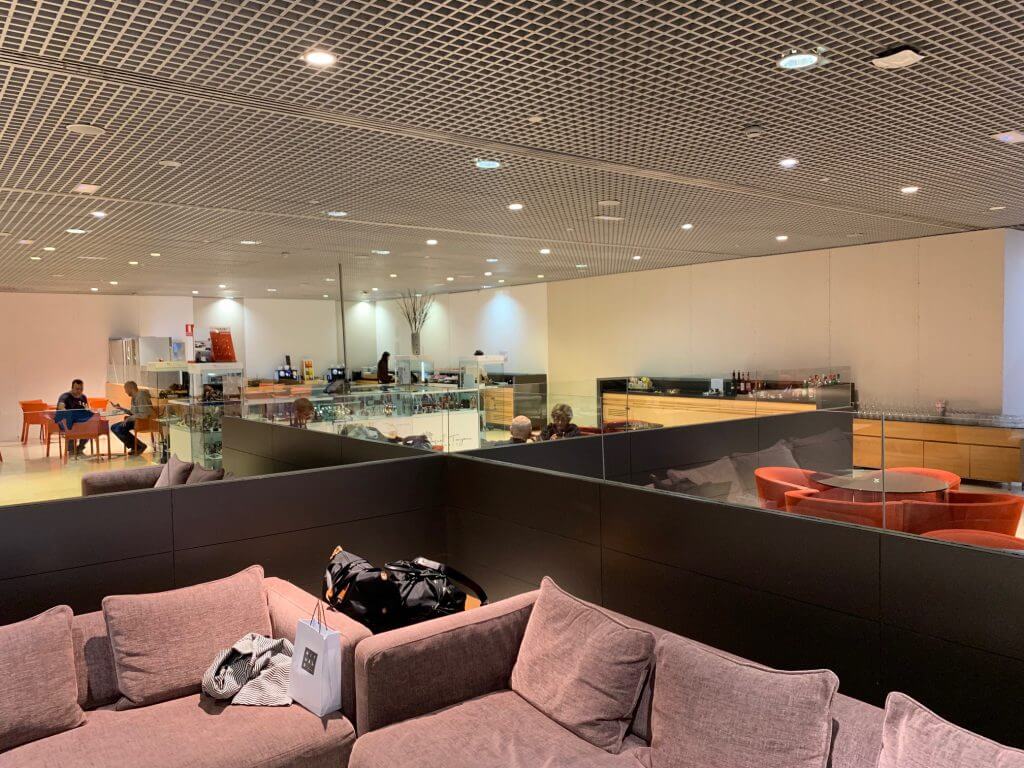 Malaga charter flight passengers wishing to visit the main terminal can access its VIP lounge from 6am to 11pm. With over 2,600 square metres of space, the area offers the following services and amenities:
Free Wi-Fi
Service and information staff
Food and drinks
International newspapers and magazines
Work stations equipped with computers and printers
Televisions
Fax service
Meeting and conference rooms
Barrier free access
The VIP lounge is also home to a small boutique featuring a fine selection of jewellery from Raquel Troyano. The main terminal general passenger area also houses 22 restaurants and cafés, as well as 33 shops.
Book a Charter Flight from Malaga
JetApp offers a large number of domestic and international destinations from Malaga. Simply choose your next stop and let JetApp organise all the details for you. You'll travel comfortably with the highest degree of privacy and according to the times that you wish.
A few of the many possibilities for outbound travel are as follows:
A flight by private jet from Malaga to Melilla is less than an hour, the flight to Madrid and Ibiza takes just a little longer. Other popular cities such as Nice or Paris are only around 2 hours away when you take a charter flight from Malaga Airport.
Malaga Airport Runways
| | | |
| --- | --- | --- |
| Runway | Length and width | Surface |
| 13/31 | 3,200 m x 45 m | Asphalt |
| 12/30 | 2,750 m x 45 m | Asphalt |
The Costa del Sol offers crystal clear water, sandy beaches, and many hours of sunshine year 'round. If there was ever a place to mix a little pleasure into your schedule, Malaga is it. Whether this involves a beachside cocktail at the end of a stressful day, an afternoon at Picasso's birthplace, the Casa Natal, or a stroll along the walls of the historic city fortress, the Alcazaba, Malaga offers a wealth of leisure activities to enjoy before jetting off by private charter to the next exciting stop on your journey.
Airport Facts
Airport code: LEMG / AGP
Altitude: 16 m (52 ft) above MSL
Passengers per year: 16,672,776 (2016)
Aircraft movements per year: 123,700
Aircraft types: all common aircraft and weight classes
Runway operating hours: 24/7
Runways: 2 (3,200 m; 2,750 m)
Top Connections
Melilla Airport (Spain)
Madrid Barajas Airport (Spain)
Nice Airport (France)
Ibiza Airport (Spain)
Paris Le Bourget Airport (France)
London Farnborough Airport (UK)
Geneva Airport (Switzerland)
London Luton Airport (UK)
Barcelona Airport (Spain)
Palma de Mallorca Airport (Spain)
Moscow Vnukovo Airport (Russia)
London Biggin Hill Airport (UK)
Casablanca Airport (Morocco)
Zurich Airport (Switzerland)
Valencia Airport (Spain)