Charter Flights to Basel Mulhouse Airport
Basel Airport (BSL) is one of the few multinational airports in the world. Thanks to the separate General Aviation Terminal, you can begin or end your journey by private jet in Basel comfortably, without having to spend time waiting in crowded queues to check in or pass through security. When you book a charter flight from or to Basel Mulhouse online with JetApp, you can expect exclusive service tailored to your needs.
History of Basel Airport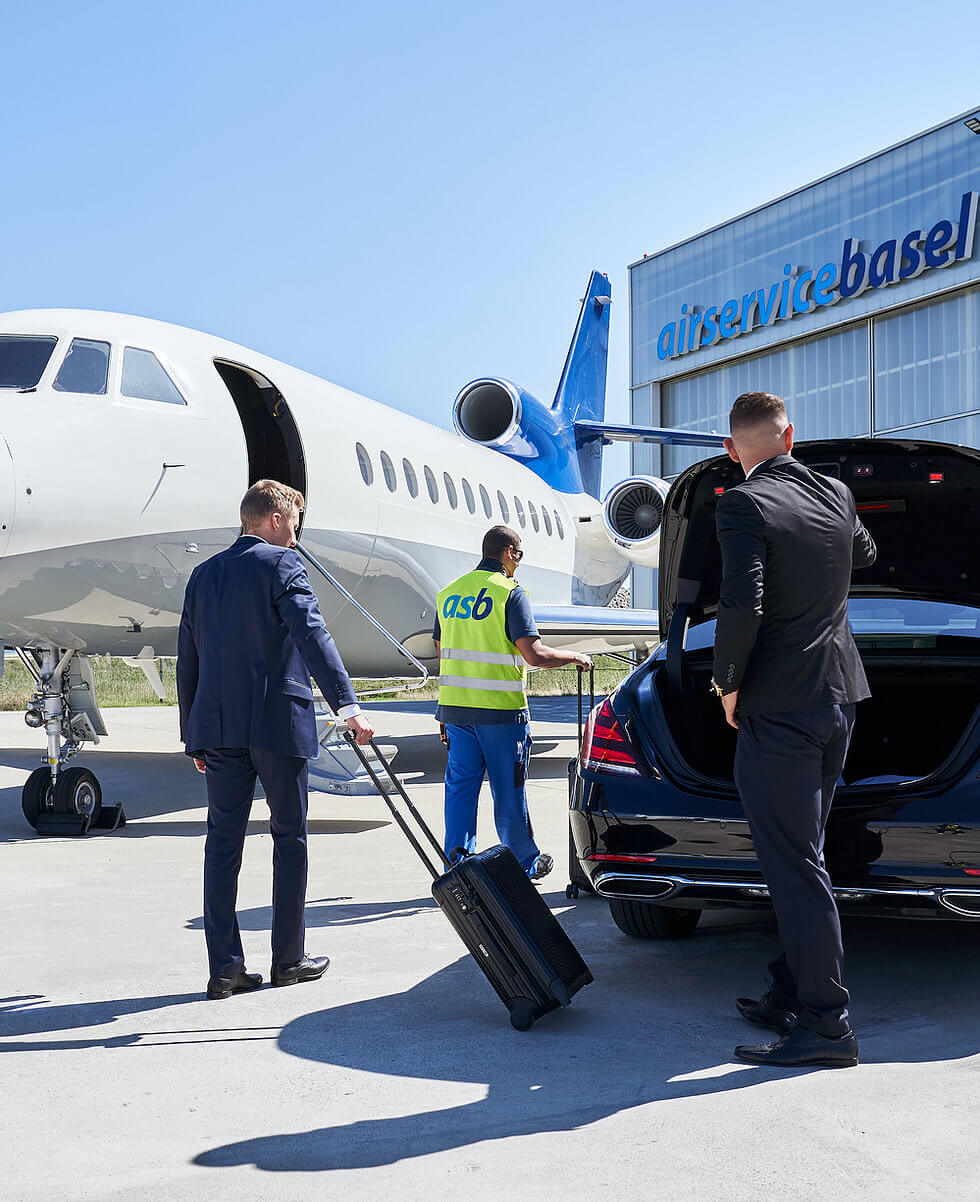 Before Basel (BSL) Airport was built, Basel Sternenfeld airfield served as the main airport of Switzerland's third largest city. However, because a power plant and port on the Rhine had already been planned for the same location, a search began in 1929 for an appropriate spot to relocate the airfield. There was initial disagreement as to whether or not France should be involved in the airport's construction and, when the Second World War began, the project was put on hold. Construction didn't resume until March 1946. Only three months later, the airport opened to the public. France provided the land, while Switzerland took on the initial construction costs and for the numerous expansions that followed. This included the extension of the runways as well as the addition of a customs free access road from Basel to the airport.
Basel Mulhouse Airport was initially divided into two sections – one for France and one for Switzerland – between which stood a customs control point. However, in 2009, when Switzerland joined the Schengen Agreement, this separation was no longer necessary and a number of renovations of the terminals followed. On account of its location near the intersection of three countries, the multinational airport is today an important transport hub for Switzerland, France, and southern Germany. To reflect its multinational and above all European character, the airport adopted the full name EuroAirport Basel Mulhouse Freiburg in 1987. All three cities are within easy reach of the airport, making it the ideal destination for leisure and business passengers travelling by private jet to Basel and the surrounding area.
Basel Mulhouse Freiburg Airport Location
Distances from Basel Airport to:
Basel city centre: approx. 6 kilometres
Mulhouse: approx. 30 kilometres
Freiburg: approx. 75 kilometres
Basel Charter Flights: Connections and Facilities
Basel Airport is located only 6 kilometres from the centre of Basel. The French city of Mulhouse is approximately 30 kilometres away, whereas Freiburg is about 75 kilometres. The meeting point of three countries makes the airport an important port of arrival or departure for both business and leisure travellers. Departing from Basel, charter flights can reach any number of popular travel destinations in just a short time:
From Basel, a flight to Zurich (ZRH) is a mere 35 minutes. The exclusive, private airport Paris Le Bourget (LBG) – only 7 kilometres from the city centre – is about an hour away from Basel Mulhouse. To Geneva (GVA), a private jet from Basel takes just 45 minutes. A flight to Nice (NCE) on the Côte d'Azur is about an hour, with a quick helicopter transfer to Monaco. Alternatively, you could be soaking up the sun on the Spanish island of Ibiza (IBZ) in less than two hours.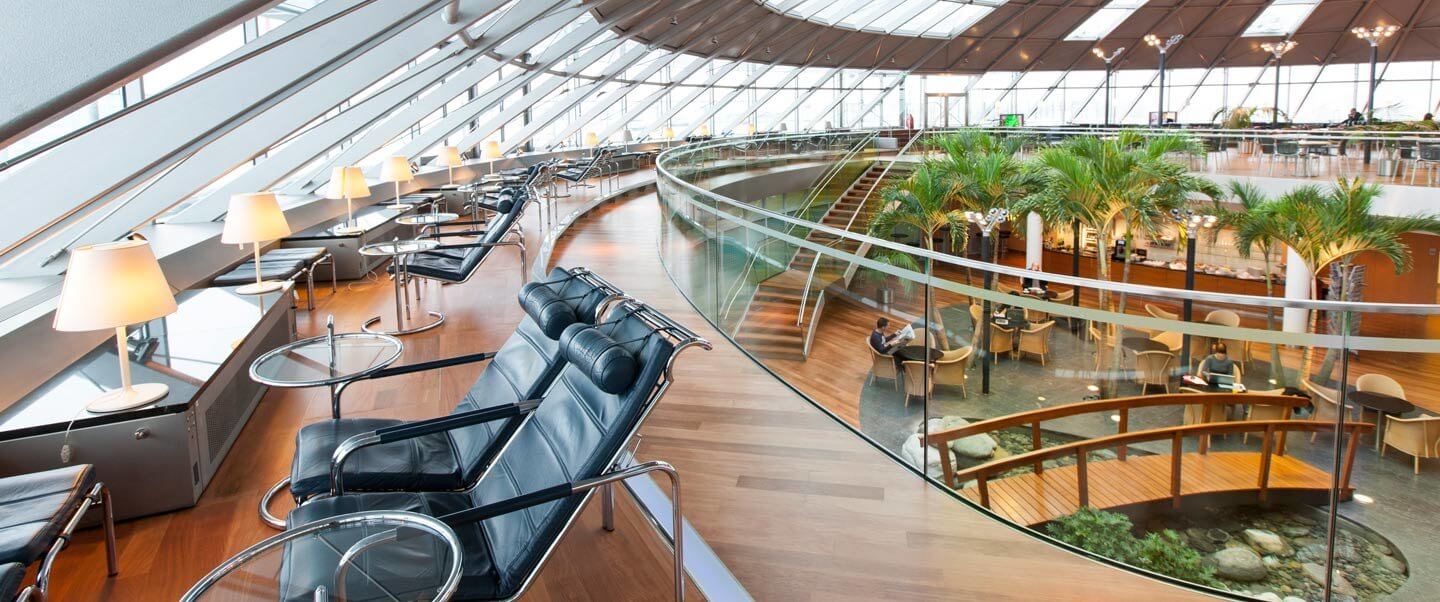 At Basel, charter flights arrive and depart from a separate General Aviation Terminal (GAT), located adjacent to the main terminal. With quick and discreet check-in and security, Basel Mulhouse Airport's private jet passengers can expect exclusive service and amenities. In addition to comfortable common areas and VIP lounges, a Business Centre is available with rooms of various sizes for conferencing or workshops as well as private offices, all equipped with Wi-Fi access and the latest technology. Adding to the comfort of flying by private jet in Basel, visitors to the GAT can expect:
Separate pre-flight facilities
VIP lounge
Business centre
Crew lounges and transport
VIP transport
Hangaring
Aircraft servicing
Private jets at Basel Mulhouse Airport can approach or take off according to Visual Flight Rules (VFR) as well as Instrumental Flight Rules (IFR). The official runway operating times are between 6am and 10pm. However, there is no comprehensive night flight ban, only one applying to very loud aircraft. During the day, all types and weight classes of aircraft can take off or land. Two concrete runways are available.
| | | |
| --- | --- | --- |
| Runway | Length and width | Surface |
| 08/26 | 1,819 m x 60 m | Concrete |
| 15/33 | 3,900 m x 60 m | Concrete |
Transfers to or from Basel Airport (BSL)
For onward travel following your private or business flight, a number of options are available, from taxis or a limousine service, to a helicopter transfer for longer distances. However, transfers directly to the runway are not available.
Charter Flight to Basel Mulhouse Freiburg: Experience the Three Countries Corner
Flying by private jet hire to Basel Mulhouse Freiburg brings you to the ideal point from which to visit the Three Countries Corner – the border between Switzerland, France, and southern Germany. The closest city is Basel, situated on the Rhine River with beautiful buildings and historic old town charm. Alongside several renowned art museums, culture lovers will find an endless array of offerings at Theater Basel, not to mention the annual Gässli Film Festival. Basel's shopping mile, the Freie Straße, is the place to go for well-known brands as well as local luxury boutiques. Only 30 kilometres away from Basel Mulhouse Airport, the French city of Mulhouse's attractions include the classic car museum Cité de l'Automobile and the cultural centre La Filature. An hour by car, Freiburg im Brisgau boasts one of southern Germany's most picturesque old towns and is the home to a series of cultural festivals including the biannual Dance and Theatre Festival and annual Tent Music Festival.
Book your private jet to or from Basel with JetApp online and enjoy exclusive customer service. Whether you're visiting Basel, Switzerland; Mulhouse, France; or Freiburg im Breisgau, Germany, the Three Countries Corner is rich with beauty and culture.
Airport Facts
Airport code: LFSB / BSL
Altitude: 270 m (886 ft) above MSL
Passengers per year: 7,314,269 (2016)
Aircraft movements per year: 95,542 (2016)
Aircraft types: all common aircraft and weight classes
Runway operating hours: 6am to 10pm
Runways: 2 (1,819 m, 3,900 m)
Top Connections
Zurich Airport (Switzerland)
Paris Le Bourget Airport (France)
Geneva Airport (Switzerland)
Nice Airport (France)
Ibiza Airport (Spain)
Moscow Vnukovo Airport (Russia)
London Farnborough Airport (UK)
Vienna Airport (Austria)
London Luton Airport (UK)
Oberpfaffenhofen Airport (Germany)
Munich Airport (Germany)
Milan Linate Airport (Italy)
RAF Northolt Airport (UK)
Brussels Airport (Belgium)
Berlin Schönefeld Airport (Germany)