Charter Flights to Tenerife South Airport
A private flight to Tenerife South guarantees a stress free journey, total comfort, and individual service, free from fixed schedules or commercial flight routes. The most beautiful beaches and holiday resorts of the Canary Islands are reachable within just a few minutes of the airport.
Tenerife South (TFS) Airport History
As early as the 1960s it became apparent that the airfield on the north side of the island was no longer sufficient to accommodate passenger demand. Furthermore, trade clouds often caused visibility problems on approach or departure at the northern airport. These factors led administrative authorities to build a new airport in the south of the island. On 6 November 1978, Spain's Queen Sofia opened the facility to great fanfare, and the airport was given the official name Aeropuerto de Tenerife Sur Reina Sofía (Reina Sofía Airport) in her honour. The first flight was undertaken by the Spanish airline Iberia from Lanzarote.
Tenerife South Airport broke the million passenger mark in its first year of operation, with the Canary Islands' new transport hub having an immediate positive impact on economic development, driving numerous infrastructure projects in Tenerife. One such project was a new motorway, providing excellent access to the island's many holiday resorts.
Tenerife South Airport Location
Tenerife South Airport is an ideal arrival point for exploring the largest and most geographically diverse of the Canary Islands. The TF-1 motorway provides a convenient link to the island's holiday resorts and luxury apartments, with two of the most beautiful beaches in Tenerife in the immediate vicinity.
Distances from Tenerife South Airport to the island's highlights:
Santa Cruz: approx. 62 kilometres by car
Costa Adeje: approx. 18 kilometres by car
La Laguna: approx. 65 kilometres by car
Los Gigantes: approx. 42 kilometres by car
La Orotava: approx. 88 kilometres by car
Playa de las Teresitas: approx. 70 kilometres by car
El Médano Beach (Playas de Granadilla): approx. 8 kilometres by car
La Tejita Beach: approx. 10 kilometres by car
Hire a Private Jet from Tenerife South
Flights from Tenerife South with a private jet have many advantages. By avoiding the long queues and security checks of commercial airlines, you're on your way to your destination without having to spend hours at the airport beforehand. You decide when your flight takes off and can choose any desired stops. Conversely, any destination is nonstop by default, which often isn't the case with commercial flights.
Your journey also includes services tailored to accommodate your wishes inside the passenger cabin. Thanks to VIP areas and services on the ground, your privacy is assured, with absolutely no thought given to waiting in queues.
The following destinations are the most in demand for charter flights from Tenerife South:
Cologne Bonn is four and a quarter hours from the Canary Island airport. In half that time, your Tenerife South charter flight could be landing in Faro. The Portuguese harbour city lends itself to an extended holiday to take in its numerous historic forts and impressive cliffs. The Spanish mainland is also within easy reach. Flights to the major cities of Barcelona and Málaga are three hours and two and a quarter hours respectively.
The runway at Tenerife South Airport is suitable for all types and weight classes of aircraft:
| | | |
| --- | --- | --- |
| Runway | Length and width | Surface |
| 08/26 | 3,200 m x 45 m | Asphalt |
Excellent Service for Tenerife South Private Jet Passengers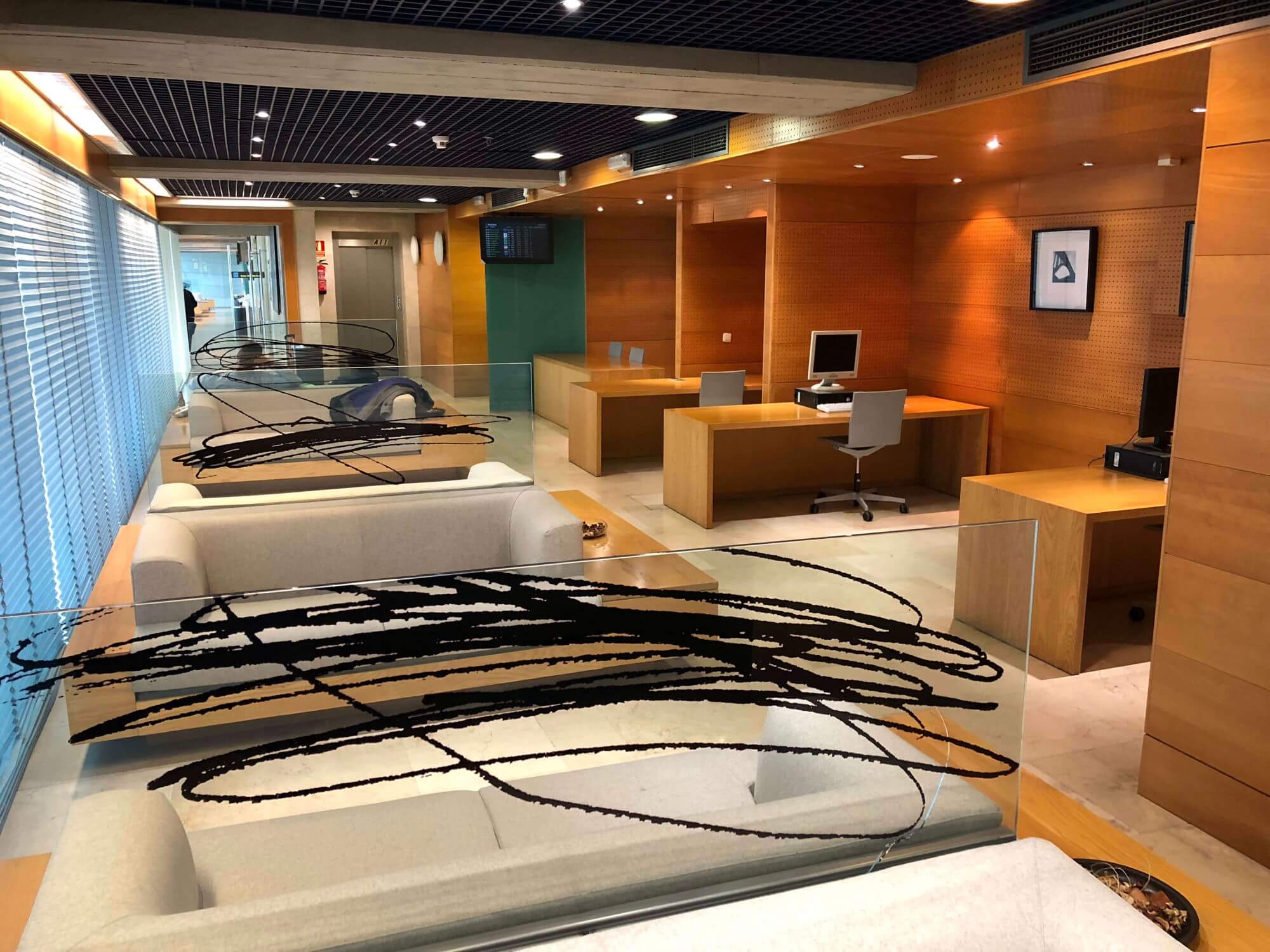 Tenerife South Airport has a VIP area, available to all passengers for an entry fee. The Aena Lounge is located on the first floor close to the lifts and the departures hall. The VIP area is easily accessible to passengers without passing through additional security checks.
The lounge is furnished with comfortable seating and features a view over the runway. Excellent service can be enjoyed from the early morning hours until late evening. For example, VIP passengers of Tenerife South charter flights can take advantage of the following services and amenities:
Reception and customer service
Catering
Telephone and fax
Computer workstations with internet access
Wi-Fi
Television
Newspapers and magazines
Flight monitors
Business travellers can also make use of the meeting rooms at Tenerife South Airport. While passengers of all Tenerife flights can purchase a seven day fast lane access pass for expedited check-in, baggage, and customs control, those travelling by private jet enjoy separate, exclusive facilities in the executive flight lounge, located at the northeast end of the aircraft apron.
Transfer to South Tenerife's Holiday Resorts
The TF-1 motorway provides easy access to beach resorts in either direction of the airport, with hire cars available directly at the airport. Eight hire car companies operate branches at Tenerife South Airport, including luxury cars.
Hire a Private Jet to Tenerife South and Discover the Canary Islands
The largest of the Canary Islands offers fascinating contrasts: fine sand beaches, steep, rugged coasts of black volcanic rock, densely wooded plains, and the tallest mountain in Spain. Next to these varied landscapes, one finds vibrant cities with highly modern shopping malls, luxury holiday resorts, UNESCO World Heritage Sites, and idyllic mountain villages. Water and air temperatures range between a comfortable 20 to 30° C year round.
If you are planning to explore the entire island of Tenerife, Santa Cruz is its largest city with many historically significant buildings and one of the two capitals of the Canaries. Of particular note is the colonial-style Iglesia de Nuestra Senora de la Concepción. Among the island's World Heritage Sites is San Cristóbal de La Laguna, featuring well preserved colonial and neoclassical palaces and churches. For those seeking a quieter and more remote location, the western town of La Orotava in the northern mountains boasts impressive views, with deep blue waves breaking against the dark cliffs.
There are many five-star hotels with manicured beaches on the Costa Adeje. El Médano's three kilometre long Playa Tejita is a popular spot for windsurfers and kitesurfers against a backdrop of the imposing volcanic cone of La Montaña Roja (The Red Mountain")
Airport Facts
Airport code: GCTS / TFS
Altitude: 64 m (217 ft) above MSL
Passengers per year: 10,472,404 (2016)
Aircraft types: all common aircraft and weight classes
Runway operating hours: 24/7
Runways: 1 (3,200 m)
Top Connections
Cologne Bonn Airport (Germany)
Barcelona Airport (Spain)
Faro Airport (Portugal)
Innsbruck Airport (Austria)
Málaga Airport (Spain)
Birmingham Airport (UK)
Madrid Barajas Airport (Spain)
Zurich Airport (Switzerland)
Palma de Mallorca Airport (Spain)
Nuremberg Airport (Germany)
London Luton Airport (UK)
London Farnborough Airport (UK)
Valencia Airport (Spain)
Paris Le Bourget Airport (France)
Munich Airport (Germany)