Book a Private Jet to Hamburg Airport
Hamburg Airport is the fifth largest in Germany, and, at a distance of 8 kilometres from the city centre, one of the most central airports in Germany. Two runways are available for domestic, international, and charter flights to and from Hamburg. A full complement of VIP services is available for private jet passengers.
Hamburg Airport (HAM)
Opened in 1911, Hamburg Airport is the oldest German airport still in operation. After its initial construction, the airport primarily handled airships. Originally, the airport was divided into two distinct sections for different types of air traffic. The northern part of Hamburg Airport was reserved for airships, and the south-eastern part for airplanes. The airport played an important role during the Berlin Airlift. It was the only civilian airport on German soil involved in the airlift, and served as a hub for British charter companies delivering supplies to Berlin. In 2016, the airport was christened "Helmut Schmidt" Airport, in honour of the former Federal Chancellor and Hamburg native.
HAM Airport Location
Distances from Hamburg (HAM) Airport to:
Hamburg Conference Centre: approx. 11 kilometres by car
Neuer Wall Shopping District: approx. 13 kilometres by car
HafenCity: approx. 15 kilometres by car
Cruise Centre Steinwerder: approx. 18 kilometres by car
Hire a Private Jet from Hamburg
HAM Airport is located in the district of Fuhlsbüttel, some 8 kilometres north of Hamburg city centre. A small part of the terrain extends over the urban area of Norderstedt. Depending on traffic, the journey by car to the centre of Hamburg takes between 30 and 40 minutes. Hamburg is an ideal starting point for both domestic and international flights. A number of destinations can be reached by private jet from Hamburg without any stop-overs: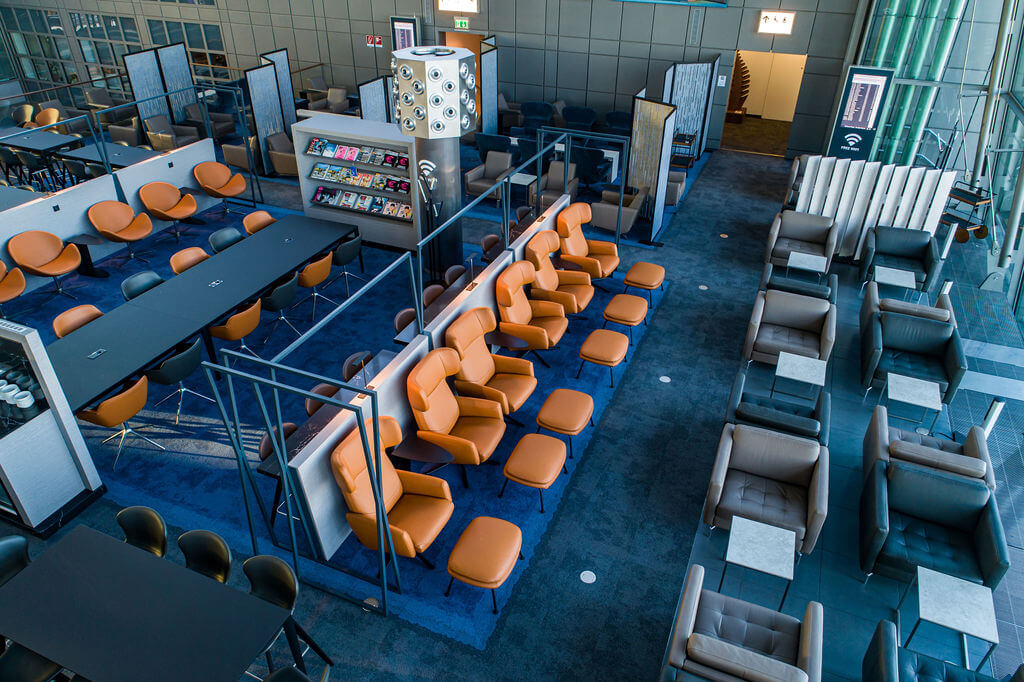 A flight from Hamburg to Westerland (GWT) takes about 50 minutes. As the airport is located only two kilometres away from the island's main town, travelling to Westerland from the airport takes only a few minutes by car, and the transfer to the fashionable town of Kampen takes just a little longer. Hamburg charter flights to Cologne Bonn Airport (CGN) take about 1 hour and 5 minutes. From the airport, both cities can be reached in less than half an hour by car. Helicopter transfers can take passengers from the airport to anywhere in the entire Rhineland area in a short amount of time. The flight time by private jet from Hamburg to Berlin-Schönefeld (SXF) is about 50 minutes. The journey to the inner city takes a further 40 minutes by car, and it takes a similar time to reach the western part of Grunewald. A flight in a private jet from Hamburg to Bremen (BRE) lasts 35 minutes, and the airport is just three kilometres from the Hanseatic city. From here, the ferry docks to the East Frisian Islands are easy to reach. A charter flight from Hamburg to Zurich (ZRH) takes about 1 hour and 25 minutes. A helicopter shuttle from the airport is recommended for passengers wishing to travel to the luxurious ski resorts of the Swiss Alps.
Hamburg Airport is the fifth largest airport in Germany after Frankfurt am Main (EDDF / FRA), Munich (EDDM / MUC), Dusseldorf (EDDL / DUS), and Berlin Tegel (EDDT / TXL). Each year, over 160,000 (2016) flight movements are registered at Hamburg Airport. More than 16.2 million passengers (2016) choose Hamburg as a starting point or destination for their journeys. For passengers who charter a plane, a comprehensive VIP service is also available in Hamburg. In addition to the use of comfortable lounges and conference rooms, Hamburg Airport offers the following services:
Access to the VIP lounge
VIP parking
Accelerated check-in, immigration, and customs procedures
Limousine service
Personal support on site
Hamburg Airport allows aircraft to approach and land according to both Visual Flight Rules (VFR) and Instrumental Flight Rules (IFR). Consequently, aircraft can land at the airport even in bad weather conditions. When it comes to jet charter, two runways are available at HAM Airport, which can be used by all current types of aircraft. The intersecting lanes allow up to 48 take-offs and landings per hour.
| | | |
| --- | --- | --- |
| Runway | Length and width | Surface |
| 05/23 | 3,250 m × 46 m | Asphalt |
| 15/33 | 3,666 m × 46 m | Asphalt |
Owing to the nearby urban population, Hamburg Airport is subject to certain civil restrictions. Flights are only permitted between 6am and 11pm; only delayed aircraft are permitted to land between 11pm and midnight. Outside of these times, take-off and landing is only possible in emergencies and with prior approval from the airport authorities.
Transfers from Hamburg Airport
There are a variety of quick and comfortable options available for transfers to and from Hamburg Airport. Taxis are located in front of both Terminal 1 and 2 and chauffeur-driven private cars are also located at Terminal 2. Alternatively, discriminating passengers have the option of using a limousine transfer as part of their VIP package.
Charter Flights to Hamburg: Your Ticket to the Hanseatic City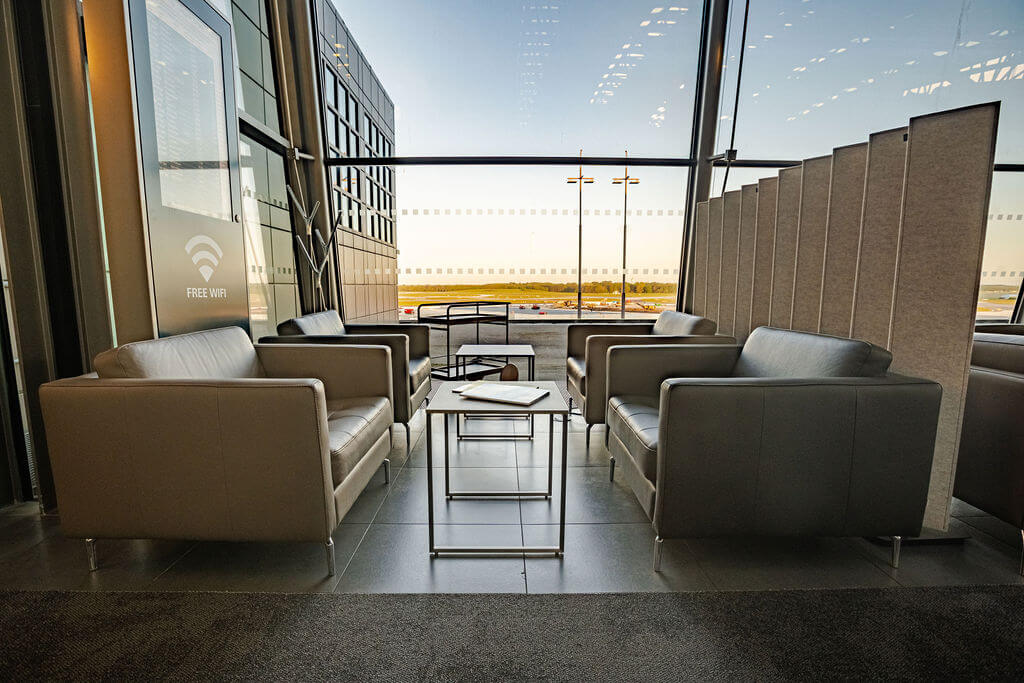 As a Hanseatic city, Hamburg is home to numerous sights and attractions for tourists. In order to get to know the special character of this unique city, a visit to the HafenCity, and the historic Speicherstadt in particular, is recommended. You can discover the old town from the water on a cruise. The narrow canals, known as Fleeten, stretch through the city and allow visitors to take in numerous sights. The Neuer Wall, Hamburg's most exclusive shopping street, is home to boutiques from renowned fashion houses as well as plentiful luxury jewellery shops.
Visitors to Hamburg with a penchant for water sports will enjoy the Hanseboot Fair. This world-famous international boat fair takes place in autumn every year. Here, manufacturers and sailing companies present the latest innovations in nautical technology. If you'd prefer a trip on a cruise ship, you can sail from Hamburg, which is home to the Steinwerder Cruise Centre.
Book your charter flight to Hamburg with JetApp and enjoy this charming German city, without the hassle of long check-in times or the bustle of a commercial airline.
Airport Facts
Airport code: EDDH / HAM
Surface area: 570 ha
Altitude: 11 m (36 ft) above MSL
Passengers per year: 16,220,000 (2016)
Aircraft movements per year: 160,643 (2016)
Aircraft types: all common aircraft and weight classes
Runway operating hours: 6am to 11pm
Runways: 2 (3,666 m, 3,250 m)
Top Connections
Westerland Sylt Airport (Germany)
Cologne/Bonn Airport (Germany)
Berlin Schönefeld Airport (Germany)
Bremen Airport (Germany)
Zurich Airport (Switzerland)
Munich Airport (Germany)
Hannover Airport (Germany)
Düsseldorf Airport (Germany)
Stuttgart Airport (Germany)
Nuremberg Airport (Germany)
Leipzig Halle Airport (Germany)
Palma de Mallorca Airport (Spain)
Luxembourg Airport (Luxembourg)
Karlsruhe Baden-Baden Airport (Germany)
Frankfurt Airport (Germany)