Book Your Private Jet to Hannover
Hannover Airport is located near Langenhagen, approximately 10 kilometres from Hannover city centre, and is among the busiest German airports in terms of passenger numbers and flight movements. Three runways are available for commercial and charter flights to and from Hannover.
Hannover Airport Overview
Hannover HAJ Airport opened in 1952 to replace the Hannover Vahrenwald Airport, which could not be expanded due to lack of space. At first, the airport operated with only one runway. To increase capacity, the original runway was expanded and two further runways were added in the following years. Today, the airport consists of a north and a south runway as well as a short runway in the middle.
One of the Hannover Airport's unique characteristics is its interactive multimedia exhibit, World of Aviation, which explores all essential aspects of aviation from its history to the latest technology. The exhibit's main attraction is the chance to try out a flight simulator for the Airbus A320 and Boeing 737.
Hannover HAJ Airport Location
Distances from Hannover Airport to:
Herrenhausen Gardens: approx. 11 kilometres by car
Hannover city centre: approx. 12 kilometres by car
Hannover State Opera House: approx. 13 kilometres by car
Hannover Messe (exhibition centre): approx. 24 kilometres by car
Charter Flights from Hannover: Destinations & Services
The airport is situated nearly 10 kilometres north of Hannover, which makes connections to the city quick and easy. Due to its central Europe location, Hannover is an ideal departure point for domestic and international flights. The most frequent connections by charter jet are: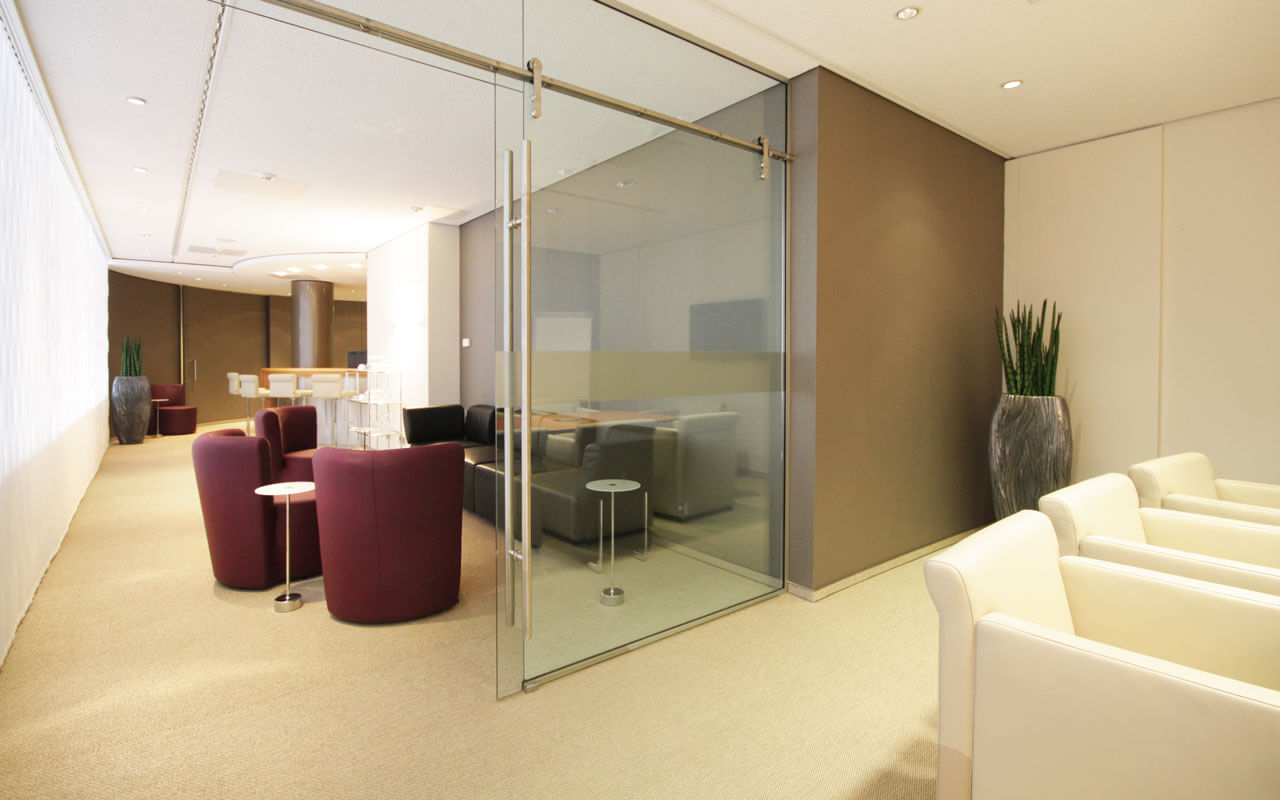 A flight from Hannover to Bremen (BRE) takes half an hour. A limousine service directly from your aircraft can be arranged upon request via the airport's VIP service. The flight time from Hannover to Stuttgart (STR) takes an hour and, again, a VIP package is available to transfer you quickly and comfortably to the city centre. A charter flight from Hannover to Hamburg (HAM) is only 40 minutes, and both limousine ground transfer to the city or helicopter service – to points farther afield such as the North Sea – are available. In just over an hour you can reach Munich (MUC), 40 kilometres from the city centre. Transfer by helicopter is the quickest means into the city, but limousine, hire car, taxi and train services also make the airport is well connected. From Hannover (HAJ), a flight to Düsseldorf (DUS) takes 45 minutes.
Almost 5.5 million passengers travel through Hannover Airport annually (as of 2016). Three terminals are used by those travelling with commercial airlines. A fourth terminal is used by the German Air Force. A separate terminal for private and recreational aircraft is located in the northern area of the airport grounds. In Hannover, charter flight passengers enjoy a broad range of services and amenities, from exclusive lounges to individual customer care from a member of the VIP Service Team. Additional benefits of private jet hire in Hannover include:
VIP car park
Valet parking
Private check-in
Airport meeting lounges
Personal baggage service
Over 75,000 aircraft movements per year (as of 2016) are serviced from three runways:
| | | |
| --- | --- | --- |
| Runway | Length and width | Surface |
| 09C/27C | 780 m × 23 m | Asphalt |
| 09R/27L | 2,340 m × 45 m | Concrete |
| 09L/27R | 3,200 m × 45 m | Concrete |
The northern runway (09/27R) is authorised for use with the ILS CAT-IIIb autoland system and can be approached from either direction. The southern runway (09R/27L) can be used with the ILS CAT-I system. Aircraft with a total weight of up to 5.7 tonnes can also use the short middle track (09C/27C), which can only be approached according to Visual Flight Rules. One aspect that sets Hannover Airport apart from other airports of this size is that ultralight aircraft can also land and take off from its runways. Furthermore, there is no ban on night time flights, so flights to or from Hannover can take off and land at any time of day or night.
Hannover Airport Transfers for Charter Passengers
The trip from Hannover Airport to the city centre takes about 30 minutes by car, depending on traffic. Taxi and hire car services are located in the arrivals area between Terminals A and B. However, many passengers arriving by private jet to Hannover prefer the privacy and comfort of a limousine transfer.
Charter a Private Jet to Hannover and Experience the City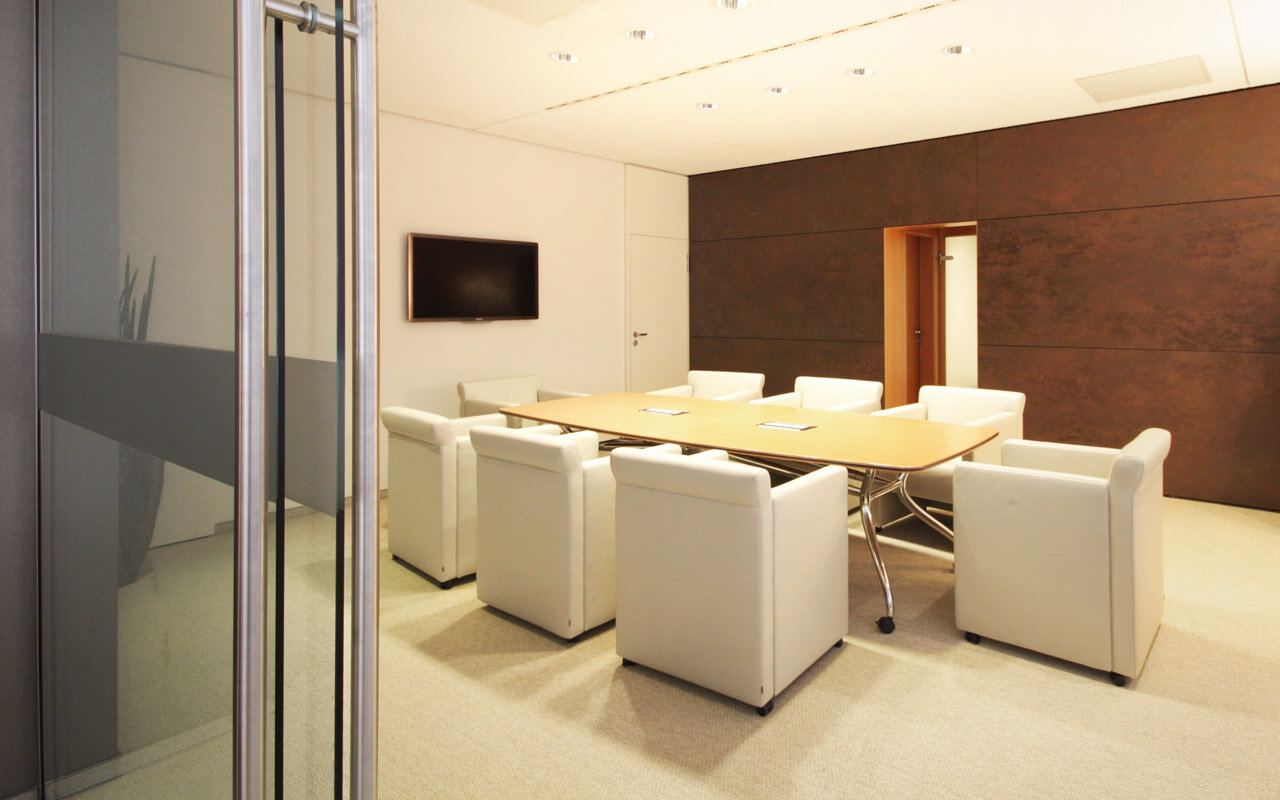 Arriving at or departing from Hannover on a business flight guarantees a high level of comfort as well as making the most efficient use of time. For overnight stays in Hannover, the luxury Kastens Hotel Luisenhof in the heart of the city comes highly recommended. Nearby attractions include the New Town Hall (Neues Rathaus) and the State Opera House. Just over 15 minutes away by car, the Royal Gardens of Herrenhausen, a legacy of the Kings of Hannover, is well worth the short trip; its grounds also include the Herrenhausen Palace and Museum. Seminar and meeting rooms are even available for hire at this wonderful palace. The great outdoors can be enjoyed at one of Hannover's many golf courses. Several 18-hole golf courses are located within a 30 kilometre radius of the city.
JetApp offers comfort and luxury when travelling to Hannover by private jet charter; no stops, no queues, and nothing to worry about. You'll reach your destination relaxed and ready to make the most of your time in Hannover.
Airport Facts
Airport code: EDDV / HAJ
Surface area: 915 ha
Altitude: 55 m (180 ft) above MSL
Passengers per year: 5,408,814 (2016)
Aircraft movements per year: 75,711 (2016)
Aircraft types: all common aircraft and weight classes
Runway operating hours: 24/7 (see note)
Runways: 3 (3,200 m; 2,340 m; 780 m)
Top Connections
Bremen Airport (Germany)
Stuttgart Airport (Germany)
Hamburg Airport (Germany)
Munich Airport (Germany)
Dusseldorf Airport (Germany)
Frankfurt am Main Airport (Germany)
Cologne Bonn Airport (Germany)
Berlin Tegel Airport (Germany)
Braunschweig Wolfsburg (Germany)
Nuremberg Airport (Germany)
Münster Osnabrück Airport (Germany)
Paderborn Lippstadt Airport (Germany)
Vienna Airport (Austria)
Leipzig Halle Airport (Germany)
Berlin Schönefeld Airport (Germany)